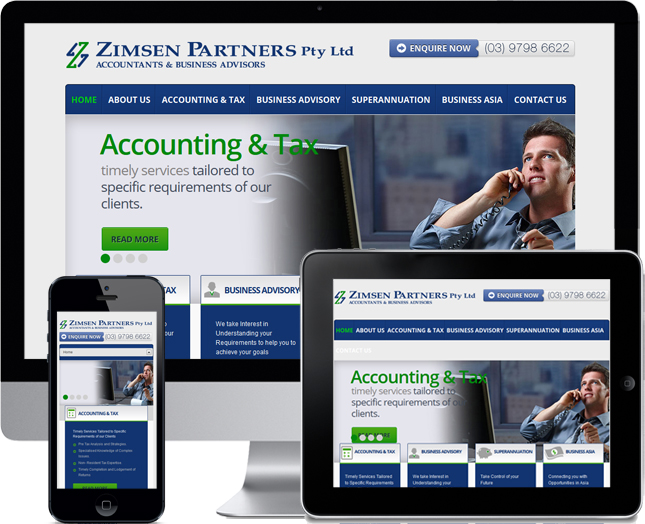 Professional accounting services and small business bookkeeping services are core of Zimsen Partners. Its accounting and taxation specialists have strong insight and analysis skills that enable them to offer accurate and professional accounting & bookkeeping services. Zimsen Partners also offer superannuation advice and management services.

Responsive Web Designers and Developers at Intelligent Mobility designed, devleoped and deliver cutting edge web solution to Zimsen Partners. Our Responsive Web Designers created a stunning yet smooth web experience that guarantee a smooth and comfortable web experience on all devices including smart phones and tablets.
Apart from design and development, we also offered Zimsen Partners a strategic digital branding and marketing service that enable them to convert web visitors into customers.
We provided them following solutions:
Responsive Web Design
Custom Web Design
Usability Engineering Design
Digital Branding
Content Management System
Search Engine Optimisation
Social Media Promotion